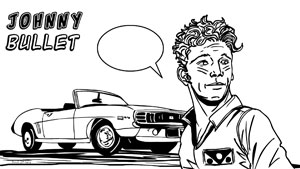 DC Comics
Odyssey of the Amazons #6
By Paul Mason
June 22, 2017 - 09:38
Publisher(s): DC Comics
Writer(s): Kevin Grevioux
Penciller(s): Ryan Benjamin
Inker(s): Richard Friend, Don Ho
Colourist(s): Tony Washington
Letterer(s): Saida Temofonte
Cover Artist(s): Ryan Benjamin

The art in this comic is still top notch. Very John Romita Jr. like. It looks like the artwork one would expect from a story about pre Wonder Woman Amazons.

The story is unfortunately pretty much same old, same old. A mixture of Amazons encountering some group and fighting with allies and enemies. In all fairness there are some mythological overtones to the story, yet this almost detracts as opposed to adding to the narrative as it is like the creators are trying too hard too be literate and intelligent but instead come across as snobbish and unfocused.
© Copyright 2002-2019 by Toon Doctor Inc. - All rights Reserved. All other texts, images, characters and trademarks are copyright their respective owners. Use of material in this document (including reproduction, modification, distribution, electronic transmission or republication) without prior written permission is strictly prohibited.