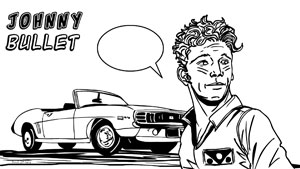 DC Comics
Injustice 2 #10
By Paul Mason
Sep 22, 2017 - 13:34
Publisher(s): DC Comics
Writer(s): Tom Taylor
Penciller(s): Daniel Sampere
Inker(s): Juan Albarran
Colourist(s): Rex Lokus
Letterer(s): Wes Abbott
Cover Artist(s): Bruno Redondo, Juan Albarran, Alejandro Sanchez

How many ways can you describe an art teams superb work. The art in this series continues to impress. This issue the art isn't quite as sharp seeming but still very impressive.

Team Batman is still on the rescue mission for Conner and Alfred. And basically this issue is the rescue operation it has a bit of a mission impossible a LA DC universe vibe to it. And there's fisticuffs and fights. Also the conspicuously absent Harley returns.

This issue is not my favourite it has everything you would want from an Injustice comic yet I think the franchise peaked year one and now is cashing in on past success. Still one of my favourite DC titles.
© Copyright 2002-2018 by Toon Doctor Inc. - All rights Reserved. All other texts, images, characters and trademarks are copyright their respective owners. Use of material in this document (including reproduction, modification, distribution, electronic transmission or republication) without prior written permission is strictly prohibited.