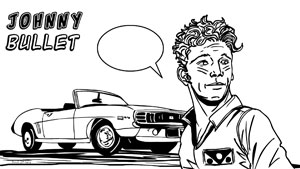 Marvel Comics
Indestructible Hulk #1 Review
By Alexander Jones
November 28, 2012 - 15:13
Publisher(s): Marvel Comics
Writer(s): Mark Waid
Penciller(s): Leinil Francis Yu
Inker(s): Leinil Francis Yu
Colourist(s): Sunny Gho
Letterer(s): Chris Eliopoulos
Cover Artist(s): Leinil Francis Yu
$3.99 US

Hulk is a tough character to write and finding a new angle on him proves difficult. Most of the Marvel Now! First issues have read like mission statements of series instead of launching into action. Hulk is no exception to the rule. Unlike most writers Mark Waid chooses to not play on the monster side that most writers have been exploring lately. This is refreshing and a new take on old comic is never bad thing.

While Leinil Yu has some slick ultra detailed pencils the storytelling is not completely there in the talking head sequences which pretty much comprise most of the book. The action scenes are explosive and are rendered fantastically. Black and white preview pages for the series will make the reader appreciate the comic more because you can see every individual line that Yu carefully drew in. Even though the comic reads like a mission state from Bruce Banner there is some fun to be had here. Given Mark Waid's track record as of late it is worth trusting him to take you along for the ride. Even though this first issue isn't great it is bursting with potential.
© Copyright 2002-2019 by Toon Doctor Inc. - All rights Reserved. All other texts, images, characters and trademarks are copyright their respective owners. Use of material in this document (including reproduction, modification, distribution, electronic transmission or republication) without prior written permission is strictly prohibited.