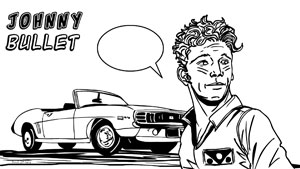 DC Comics
Green Arrow #21
By Paul Mason
April 22, 2017 - 22:48
Publisher(s): DC Comics
Writer(s): Benjamin Percy
Artist(s): Juan Ferreyra
Colourist(s): Juan Ferreyra
Letterer(s): Nate Piekos
Cover Artist(s): Juan Ferreyra; Mike Grell, Lovern Kindzieski
$2.99



During the various runs and iterations of Green Arrow I admit there were times I wasn't the biggest fan of the art. But I love this art, it seems very Alex Ross inspired as more painted than penciled and it just seems so suited to the comic.



Why am I talking about the art at the start of another review? Because I can't really provide a synopsis of this issue as the plot is clouded in mystery and lacks much action. This is a true set up issue to a story arc setting the stage. Percy does that deftly as I wasn't bored reading it and there were some cool characters in it such as Cheshire and Brickell to name a couple.

The whole building up of transforming Seattle to Star City is a bonus as well.

© Copyright 2002-2020 by Toon Doctor Inc. - All rights Reserved. All other texts, images, characters and trademarks are copyright their respective owners. Use of material in this document (including reproduction, modification, distribution, electronic transmission or republication) without prior written permission is strictly prohibited.