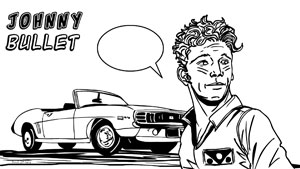 Blog
Countdown Day 5
By The editor
March 13, 2010 - 08:42
Something is happening at the Bin and it's five days away. What is it? What could the folks at The Bin be working on that's so secretive? What will they unleash upon the world? Will it change the face of comics?

Someone please tell me.

Let the speculation begin.

© Copyright 2002-2019 by Toon Doctor Inc. - All rights Reserved. All other texts, images, characters and trademarks are copyright their respective owners. Use of material in this document (including reproduction, modification, distribution, electronic transmission or republication) without prior written permission is strictly prohibited.