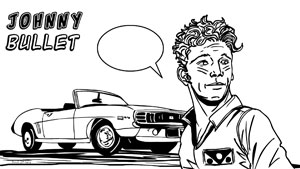 Comics News
Chik-fil-A using fake Facebook profiles to defend their bigotry
By Dan Horn
July 25, 2012 - 18:01
$2.99 US

The PR nightmare won't end for Chik-fil-A anytime soon. We'd reported that The Jim Henson Company had pulled out of any future dealings with the fast food chain after its president Dan Cathy released anti-gay statements to the public, and after the move Chik-fil-A countered with a laughably untimely recall of its Henson Co. kids' meal toys, citing health hazards associated with the toys.

Now, Chik-fil-A is accused of creating fake Facebook profiles through which they can spread lies about the recall and attempt to save a little face. It wasn't likely to work in this internet age, but they went full-steam ahead anyway and got caught red handed in the end. Check out this hilarious exchange on Gizmodo.com.

© Copyright 2002-2019 by Toon Doctor Inc. - All rights Reserved. All other texts, images, characters and trademarks are copyright their respective owners. Use of material in this document (including reproduction, modification, distribution, electronic transmission or republication) without prior written permission is strictly prohibited.