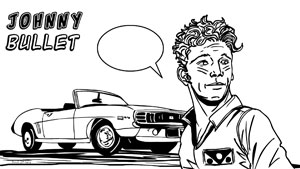 Advertise
Advertising Banner 300 x 250
By Hervé St-Louis
April 7, 2008 - 09:17
$50 US

Site-wide $50 - one month

Notes: One month is 30 days
Site-wide excludes the print-friendly articles, the mobile edition, but includes the blog.

To advertise specifically for the print-friendly articles or the mobile edition, please contact us directly. If you need help designing this banner, let us know. We charge competitively and will hand you your source files.



© Copyright 2002-2019 by Toon Doctor Inc. - All rights Reserved. All other texts, images, characters and trademarks are copyright their respective owners. Use of material in this document (including reproduction, modification, distribution, electronic transmission or republication) without prior written permission is strictly prohibited.