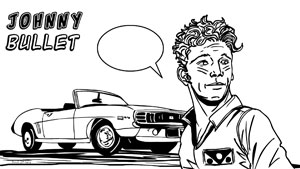 DC Comics
Aquaman #31
By Hervé St-Louis
December 23, 2017 - 20:43
Publisher(s): DC Comics
Writer(s): Dan Abnett
Artist(s): Riccardo Federici
Colourist(s): Sunny Gho
Letterer(s): Steve Wands
Cover Artist(s): Stjepan Sejic; Joshua Middleton
$3.99



Now that Aquaman leads the rebellion against King Corum Rath, he is being pressured to lead a symbolic attack against the Atlantean ruler. Will Aquaman let himself be influenced about how to take down a common enemy?

Most of this issue is about the intrigues in Atlantis as various factions plot to take down King Corum Rath, the man who usurped the throne of Atlantis from Aquaman. Thus, there is little action and the story feels slow and more like a soap opera rather than an adventure series.



Riccardo Federici draws characters moving in water quite well. One can feel the pressure that they press against as they move in the water. I like how he draws women's faces but am less impressed with how he draws men's faces. The costumes feel like drapery underwater but the Atlantean mutants are as interesting as those of Stjepan Sejic. I don't like the fact that Aquaman's costume fels skintight and almost without scales.
© Copyright 2002-2020 by Toon Doctor Inc. - All rights Reserved. All other texts, images, characters and trademarks are copyright their respective owners. Use of material in this document (including reproduction, modification, distribution, electronic transmission or republication) without prior written permission is strictly prohibited.