Webcomics / Johnny Bullet Comic
Johnny Bullet's Tuxedo
By Hervé St-Louis
April 3, 2016 - 00:42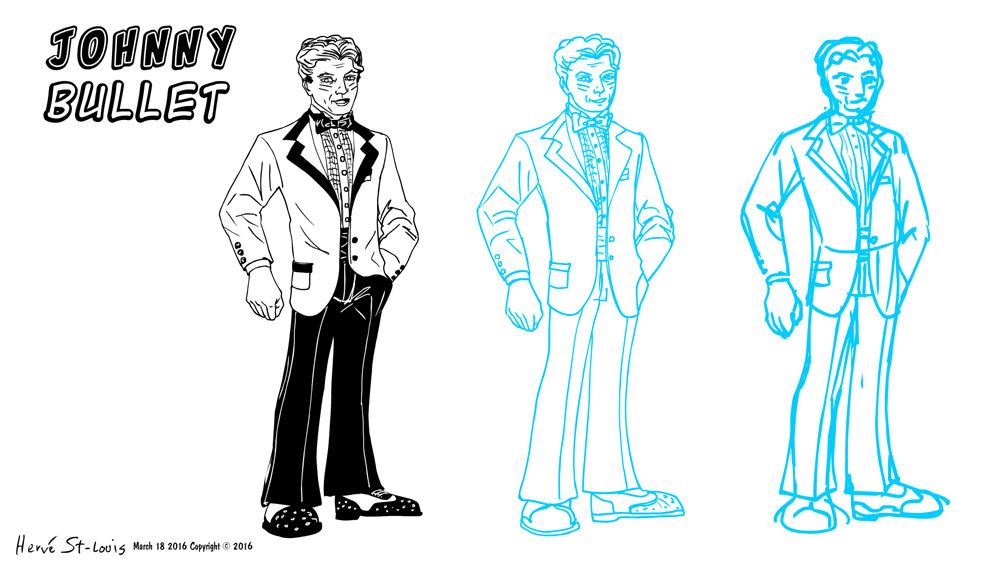 Subscribe to Johnny Bullet through RSS
Patreon


Subscribe to the Johnny Bullet Newsletter
Email me!

Hello. I have to work on a document for my doctoral document that is due Monday. In the mean time, here is the model of Johnny Bullet wearing his tuxedo. We'll see a lot of him in that tuxedo so I created a model just for that.
I'll create the full page later this week. Thank you for understanding.
Cheers
Hervé
Last Updated: May 15, 2023 - 07:19
Join the discussion: