May 4, 2015 - 21:00
@VIZMedia announces that its anime streaming service, Neon Alley, has new content for May 2015, including new Sailor Moon.

May 4, 2015 - 10:03
New issues of Convergence, Hinterkind, Wolf Moon, Names, and more, including a Wonder Woman special.

May 4, 2015 - 10:03
New series: "Secret Wars" begins; plus, new issues of The Amazing Spider-Man, George Romero's Empire of the Dead Act Three, and more.

May 4, 2015 - 10:02
New issues of Samurai Jack and more.

May 4, 2015 - 10:01
New series: "Baltimore Cult of the Red King" begins; plus, new issues of Witcher Fox Children, Angel and Faith Season 10, and more.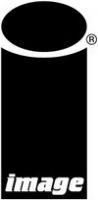 May 4, 2015 - 10:00
New series: "Roche Limit Clandestiny" and "Artifacts Lost Tales" begin; plus, news Descender, Jupiter's Circle, No Mercy, and more.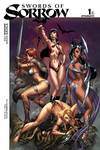 May 4, 2015 - 10:00
Graphic novels, comics, and other merchandise from Diamond Distributors' non-premiere publishers for the week of May 6, 2015.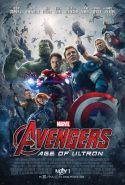 May 3, 2015 - 22:02
I enjoyed the Avengers Age of Ultron but I admit that it was not as good a movie as the first Avengers' film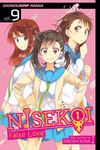 May 3, 2015 - 20:21
@VIZMedia presents Nisekoi: False Love Volume 9, in which Raku Ichijo and his friends become high school second years - with new drama.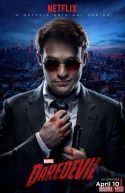 May 3, 2015 - 19:04
Daredevil is very good, except for the last 3 episodes

May 3, 2015 - 11:19
Hop Harrigan was one of DC's most popular series in the Early Golden Age. Although he never got his own comic, he did get a movie serial, and a radio show. As the US entered the war, Hop went from an adventurer to a solider, attending a training college before entering the theatre of war.

May 2, 2015 - 15:58
Red,White and Blue thrived as a series through the war years, appearing in five different books, although not at the same time. Usually operating as a team, for a while, with each in a different division of the military, they alternated starring in the stories.

May 1, 2015 - 21:48
@VIZMedia @SuBLimeManga will launch the romantic comedy yaoi manga, "Love Stage," from creators Eiki Eiki and Taishi Zaou on Tuesday, May 11, 2015.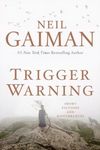 May 1, 2015 - 20:21
@HarperCollins @WmMorrowBks @neilhimself presents Trigger Warning, a hardcover book collection of short stories form Neil Gaiman.

May 1, 2015 - 14:09
Cotton Carver's adventures in weird, magical realms continue for another year and a half. The series does come to a strong conclusion, even though it was not intended to end when it did.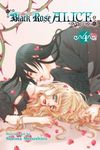 Apr 30, 2015 - 20:45
@VIZMedia presents Black Rose Alice Volume 4, in which Alice discovers the diaries of a girl who met Dimitri in the 1920s.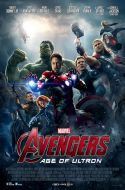 Apr 30, 2015 - 13:31
If Ant-Man isn't another Guardians of The Galaxy, Marvel Movie Fatigue might finally start to crystallize.

Apr 30, 2015 - 12:45
Sergeant O'Malley continues to have his very stereotypical Mountie adventures as his series progresses through this period. Towards the end, there is one story that ventures out of the ordinary, the exception that proves the rule.