Bruce Timm Covers The Spirit
By The Editor
Jan 25, 2008 - 5:03
BRUCE TIMM CREATES COVER FOR THE SPIRIT #15
Superstar artist Bruce Timm (Batman: The Animated Series) has created a new cover for THE SPIRIT #15 (DEC070239).
In this issue, written by Sergio Aragones & Mark Evanier and illustrated by Paul Smith, the Spirit tracks a diamond smuggling ring through a beauty pageant.
THE SPIRIT #15 is solicited in the December Previews and is scheduled to arrive in stores on February 20. Paul Smith's cover for this issue, seen in solicitation, will run on a future issue.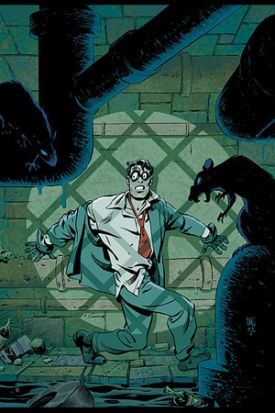 The Spirit #15 cover
Last Updated: Jun 26, 2018 - 9:28