Missed Call #3: A SABR Complaint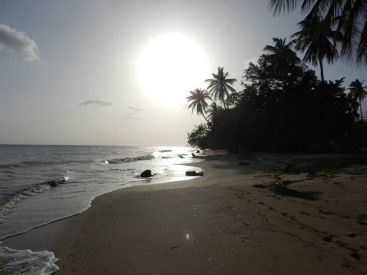 By Beth Davies-Stofka
May 23, 2015 - 12:50
Missed Call: The Bin's weekly roundup of things you might have missed, this week in baseball.

Week 7: Baseball Culture

I've just returned home from two weeks in Haiti. It was a fascinating trip, and it was certainly broadening. But I missed baseball. Haiti has a national power infrastructure in name only. Power cuts are so frequent that it's a joke to call them "cuts." Power has to be on before it can be cut, and the power in Haiti is rarely on. As far as I could tell, the juice only flows when the Haitian soccer team is playing in a televised game.

I had no internet and no television. I didn't even have radio (unless we listened in the car). For a media junkie like me, trips to the so-called "Third World" can deliver a shock of withdrawal.

Fortunately, it wasn't my first visit to a country with an underdeveloped infrastructure. I knew how to prepare. Before leaving home, I borrowed audiobooks from the library and downloaded a bunch of podcasts.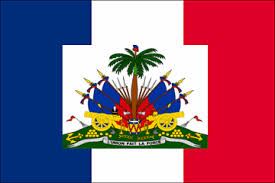 My taste in podcasts runs to the category of edutainment. I want to learn and I want to be amused, and I want it now! My favorite podcast is the smash hit
Stuff You Should Know
, hosted by Josh Clark and Chuck Bryant. If you're not listening, you're missing one of the top cultural events of our lifetime. Missing out on
Stuff You Should Know
at this precise juncture would be like missing out on
The Honeymooners
during the invention of broadcast television.
I also enjoy
Sawbones,
the medical comedy podcast from Dr. Sydnee McElroy and her husband Justin. Why not listen to podcasts about malaria and sweating sickness while melting away in the Haitian heat? And there's nothing out there as riveting as Dan Carlin's
Hardcore History
. If you haven't yet been pinned to the wall by Carlin's brilliant narrative force, you should just go do it. Right now.
In the days before departing for Port-au-Prince, I discovered the baseball podcast
Effectively Wild
. Hosted by Sam Miller (
Baseball Prospectus
) and Ben Lindbergh (
Grantland
),
Effectively Wild
presents the very finest of geek baseball culture.
At first, I didn't like it. It's the sound. Ben and Sam couldn't sound, well,
whiter
.
Blanc
, in Haitian Creole. Not an insult, precisely, but the effect jumps at you. If you want to know what I mean, go compare them to Dan Carlin.
Effectively Wild
is broadcast from a sports bar in San Francisco's Marina District.
Hardcore History
is broadcast from the center of a volcano. You'll see what I mean.
But correctly predicting that I would be starved for baseball by the start of my second week in Haiti, I downloaded ten episodes of
Effectively Wild
, just in case. And sure enough, during those oppressively hot nights with no fan, no lights, and no sounds but the goats and the roosters, I discovered that Sam and Ben are smart, relaxed, and interesting. They avoid histrionics. They never fear the irrelevant digression. They're fun! And they are insightful.
I listened to each of those ten episodes multiple times as I languished on the turquoise coast of the Caribbean Sea. And with nothing better to do, I started to ponder the state of baseball media. Sam and Ben specialize in the style of statistical analysis known as "sabermetrics" (SABR), and enjoy strong relationships with fans and with other baseball writers that share their interest. There is something to be said for the deep discussions surrounding statistics like BABIP and FIP. I also learn something new, and I like that. But I've begun to fear that the stat heads are taking over in baseball journalism.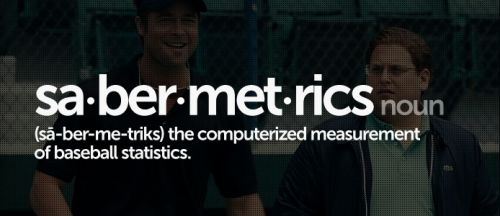 image credit: http://www.thegreedypinstripes.com/
Ten years ago, I read an article in the
Wall Street Journal
about these new uses of applied statistics in baseball. The efforts to get more a more granular and focused grasp of player performance were driven by a desire to write better contracts. New statistical models were developed in order to measure a player's performance
independently of luck
. The techniques came from – you guessed it – the discipline of hedge fund management.
Baseball players benefit a lot from luck, and general managers don't want to pay for it. What do you do when you've hired a pitcher for 5 million a year based on his existing achievements, only to find out that his luck doesn't follow him when he joins your team? From the fan's perspective, it's a disaster. We all want the best pitchers for our teams, not the luckiest. (Or so we think. The great Branch Rickey said he'd rather be lucky than good, and in my life, I've learned to agree. But I digress.)
So the rise of SABR in front offices makes sense. But the rise of SABR in baseball journalism should worry us. We're starved enough of beauty and art. More and more, money crowds the human drama out of the conversation. In the struggle of life, money is winning. People are losing. And now in baseball, the writers are aligning with the money. Their work directly reflects the financial concerns of the front offices, the fantasy and video game industries, and the odds makers.
I wish they would side with the players and the fans. I think they should.
This is why I hate it that Dan Jennings is the new manager of the Miami Marlins. I have no idea if Jennings is a SABR guy, but it doesn't matter. The issue is that Jennings was the Marlins' general manager. Think about that. Just the day before, he was a front office guy.
The creeping corporatization of baseball media is bad enough, but now it's crossed a sacred line. It's in the dugout.
Conclusions
I don't want to be like this, but I'm rooting for Jennings to fail. A failure for Jennings is a win for a fan base that loves drama and story. Keep SABR for cost analysis. Have some fun with it in your fantasy leagues. Chat about it in your podcasts. Blog about it if you must. But don't forget about the things that really matter. People and their stories really matter. In the end, they – we – are all that matter.
Choose Your Weekend Series
I've got two: Giants-Rockies and Mets-Pirates. Can the Giants continue their winning ways in the Colorado altitude and the Colorado cold? And now that the Pirates are picking up the pace, I'm excited to watch them face a strong but wavering team of Metropolitan upstarts!
Last Updated: May 15, 2017 - 11:53