Webcomics / Johnny Bullet Comic
Johnny Bullet #18 Comic
By Hervé St-Louis
March 29, 2015 - 22:03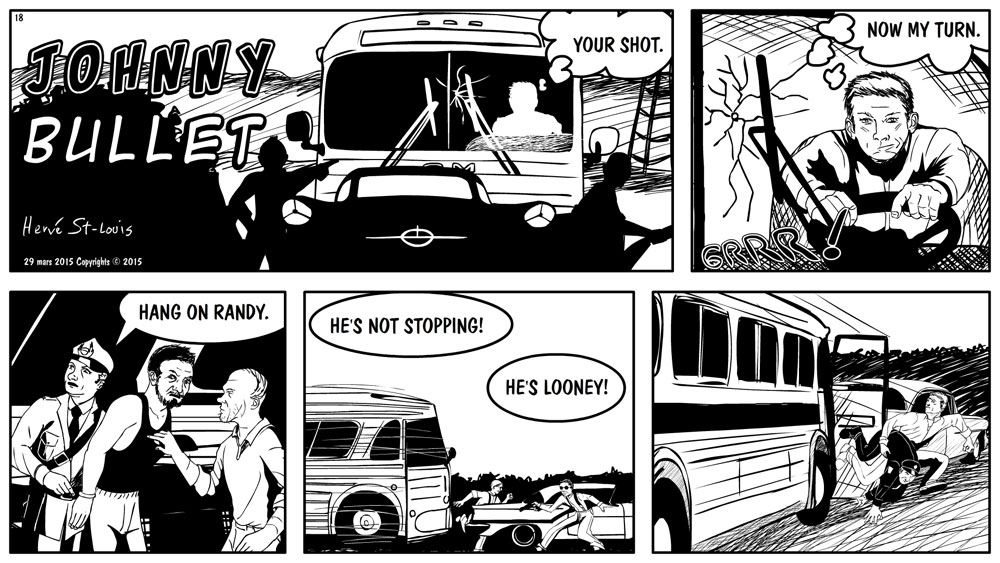 Subscribe to Johnny Bullet through RSS
Patreon


Subscribe to the Johnny Bullet Newsletter
Email me!
Written by : Hervé St-Louis
Pencilled by : Hervé St-Louis
Inked by : Hervé St-Louis
Letterered by : Hervé St-Louis

Hello. As usual, I just finished the page today. I've figured out much about Johnny Bullet as I tested it on other site. Johnny Bullet is a comic strip. I realize that Web comic strips are not what's in vogue in much of the online comic world. Doesn't matter. It's a unique project and I really am enjoying myself!
The drawing above is a close up of one of the shot whose details are not easy to see from the strip.
See you next week just in time for Easter!
Cheers
Hervé
Last Updated: August 4, 2023 - 09:22
Join the discussion: